Bogaloo's Just A Heavenly Luck
Jöran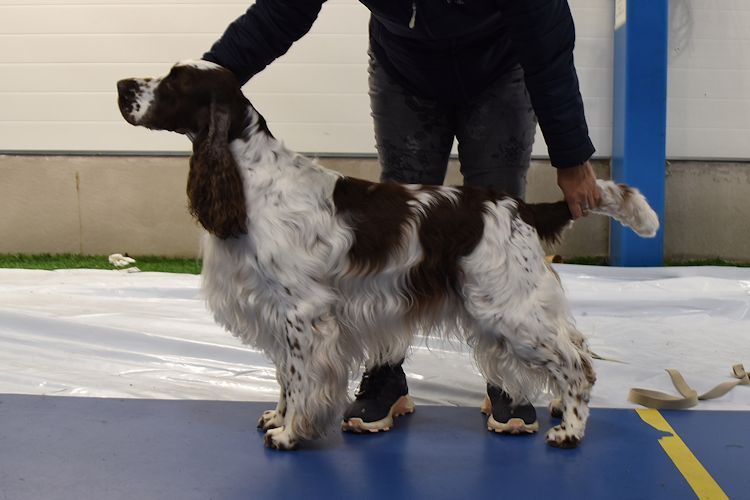 3 years old
Born: 31.05.2019

Owner: Annika Humell, Lemland

Hips: A-A

Eyes: Clear
Gonioscopy: Clear

Fucosidosis: Clear

Pra Cord1:

Meriths:
BM1, CC, BOS
Passed groundtest in search for rescuedogs


The plan was a black and white male but this one made it sure that it was a liver white that was the choice, he is suuuuper social and so so happy active boy, he suits so well Annika and her family. Its fun that we not only have each pup same time, as once in the past also with Walle and Wilda, but also so alike eachother in way to be, and we hope of course to borrow him with us to some future shows also. In his home is also a older springer boy named Harry .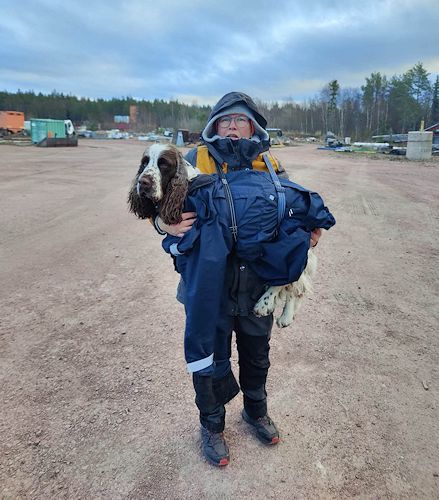 Jöran and Annika in one of the trainings, as a rescuedog.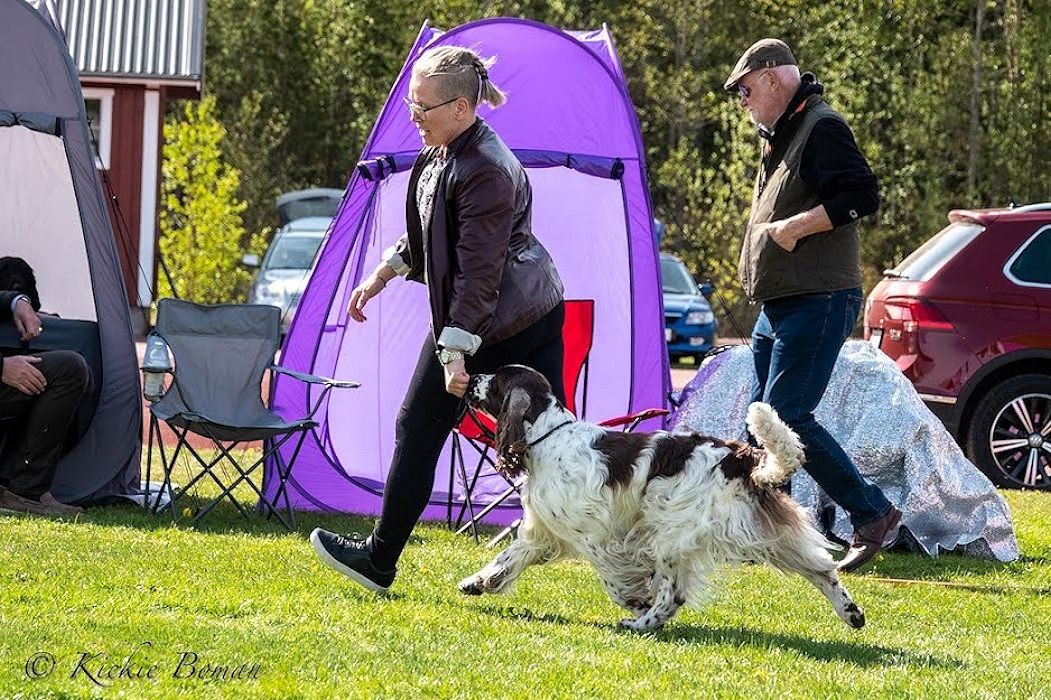 Almost 3 years old
Photo(c)Kickie Boman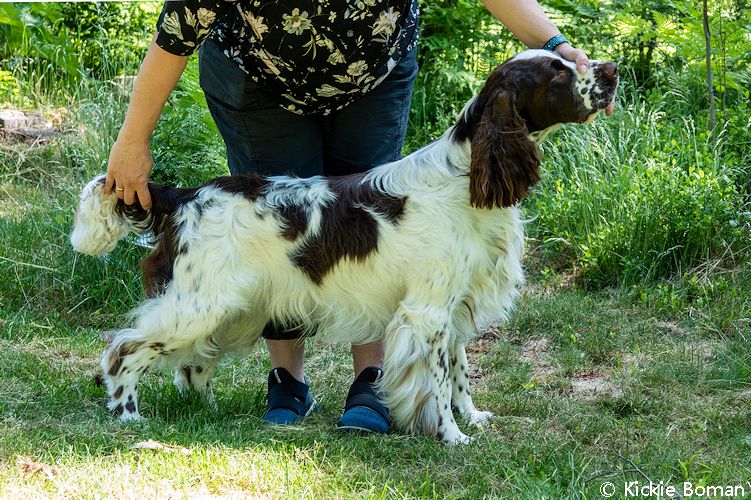 1 year old
Photo(c)Kickie Boman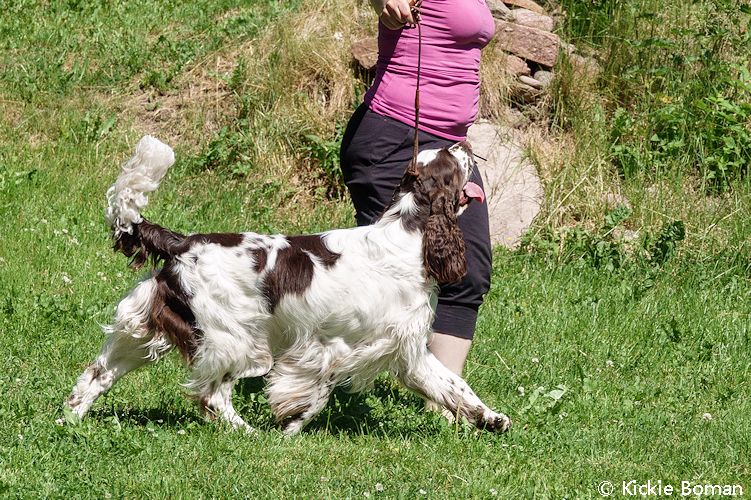 1 year old
photo(c)Kickie Boman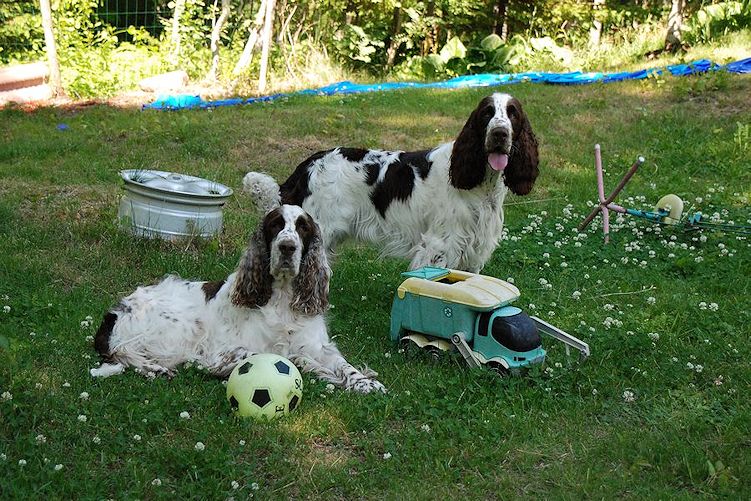 Harry 6 years & Jöran 1 years old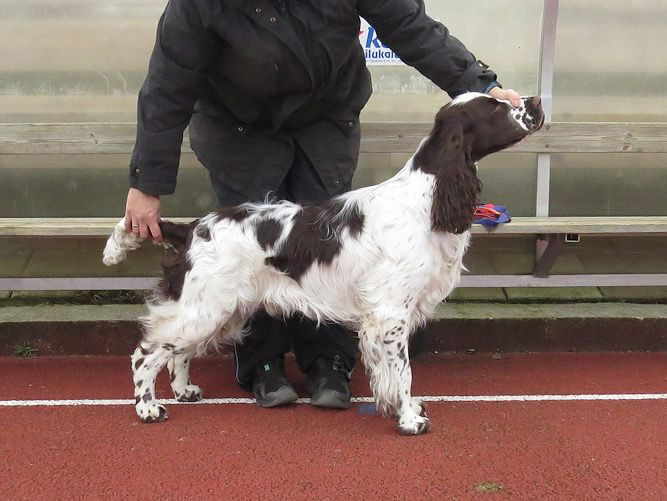 9 months old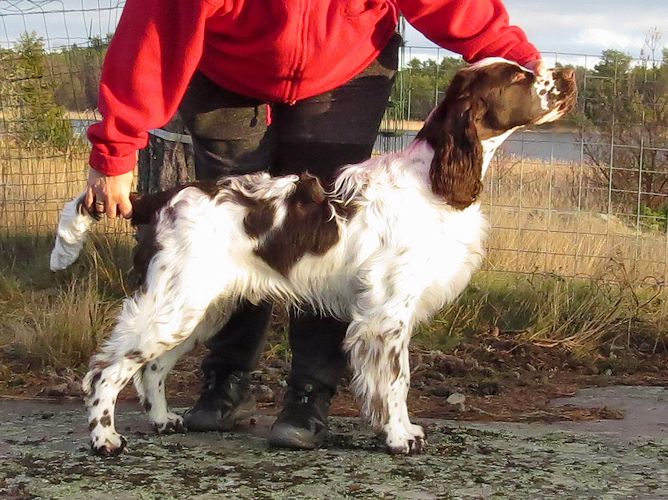 7 months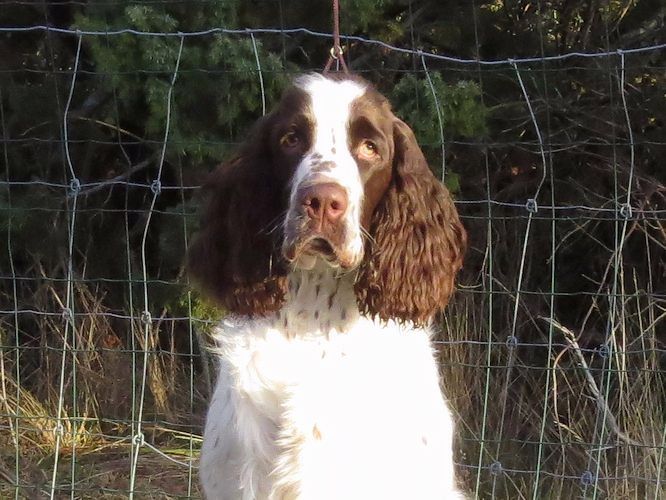 7 months old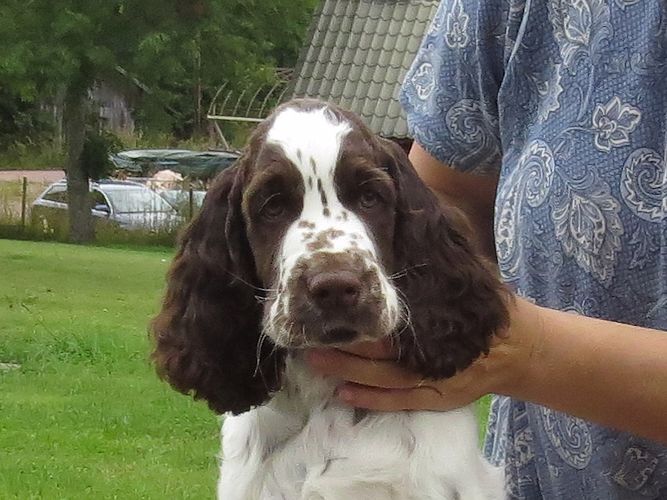 11 weeks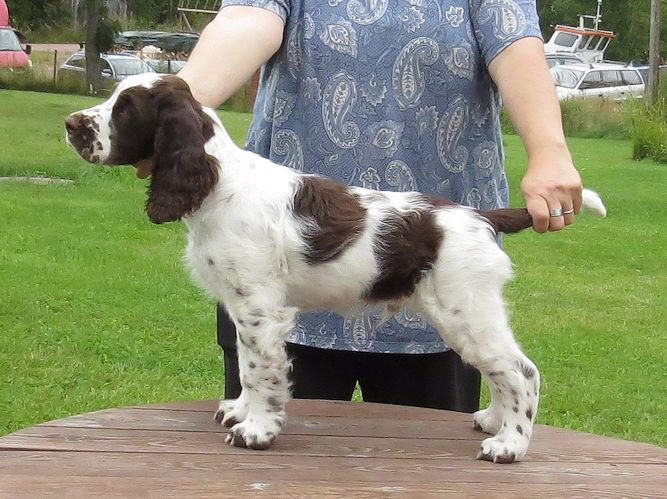 11 weeks old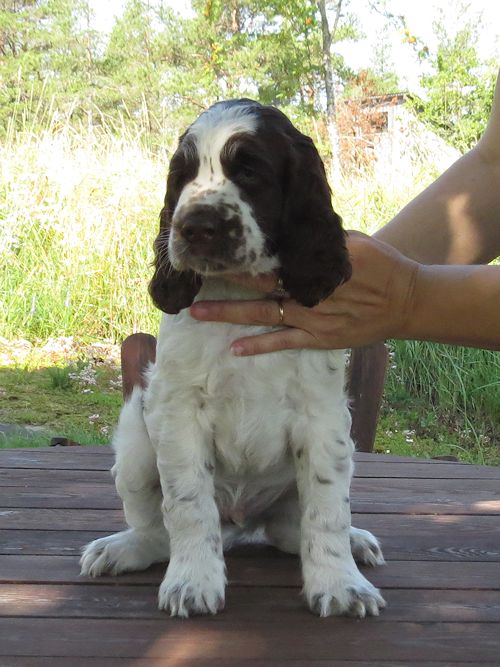 8 weeks old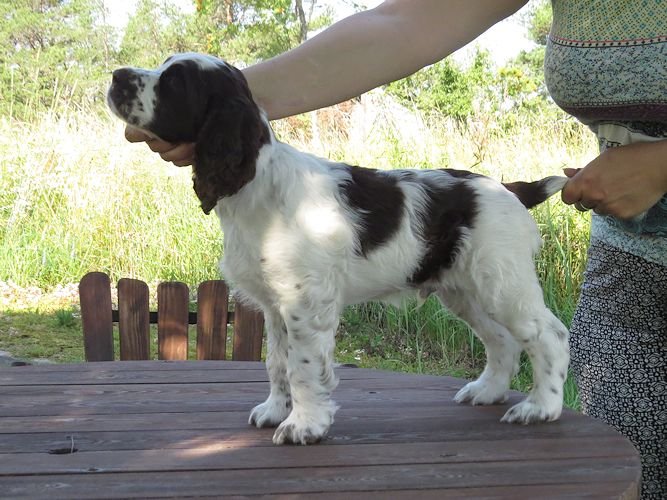 8 weeks old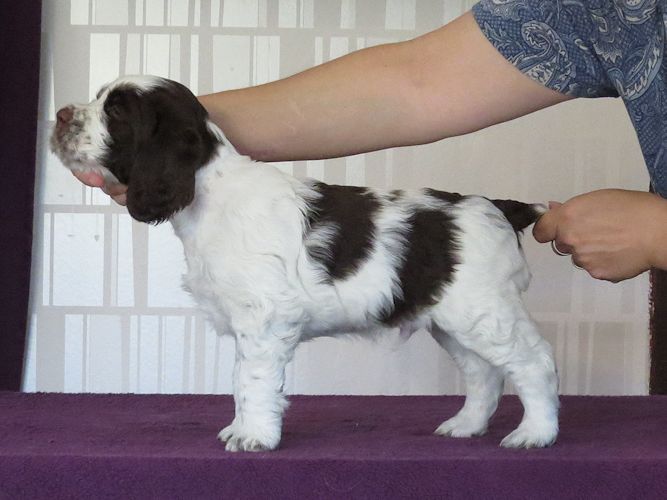 5 weeks old
SU(u)Ch
Deming's Arthur Art

SU(u)Ch
Deming's Harry Hawk

C.I.E HrCh NordJW-12 DkJW-12 NordCh
Lordsett White Track Back To Linmoor

Deming's Dean Valley Ginny
Melverly White Dee
SU(u)Ch
Melverly Mystery Maker
C.I.E SU(u)Ch NorwCh
Melverly Bang Tidy
Bogaloo's Heavenly Anthem

C.I.E. FIiCh EstCh LtCh LtCh BaltCh ByCh RoCh RoGrCh LtJCh LvJCh EstJCh BaltJCh BYW-16


Nostradamus Hebanowa Sfora

PolJCh PolCh


Oceanic Destiny Darrem Canis

PolJCh


Betty Rubble Moloseum




Bogaloo's Flashdance

MultiCh MultiWinner
Bimbik's Finch
Wildomar's Jewel From The Moon