About Us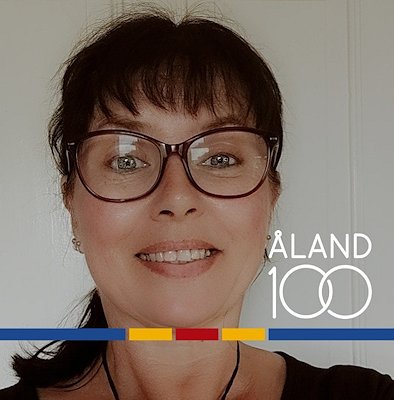 This is a small kennel, runned on family-basis. We live on the countryside beside the sea, lovely surroundings. I started with springers 1990, and it has always been the breed my heart beat faster from.
The breed have all the qualities we think a good pet should have, teachable, friendly and full och fun, and they love to spend time with their humans.
We did hunt practically with our dogs before, when time was something that was there, nowadays we do not have the time but several of our puppybuyers do hunt regulary with their dogs with good success.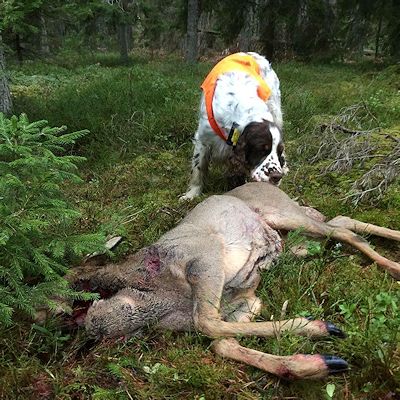 I have always also had a big crush on black and white Springers, so we do often have mixed colours litters.
Few other breeds passed by in the years as our family-mascotsm but 2017 We did also got a Brasilian Terrier in our family, and we got really amazed by her. If all goes right way, our dream is to get progeny from her some day!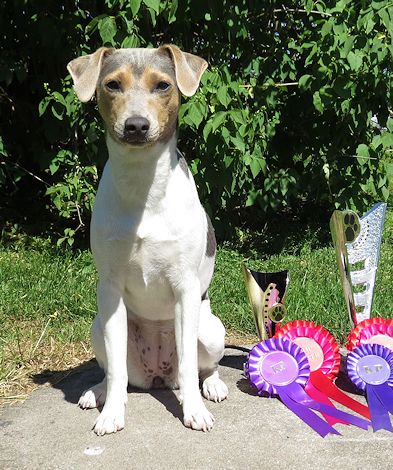 Our maingoal is to breed healthy good temperamented dogs that is a joy for their families during their whole lifetime. Of course the dogs also has given us many many good friends in many countries around the world.
We follow our superb puppybuers with great interest and is so PROUD of all what they achieve and will always be, we are blessed with the best puppybuyers in the world and is happy to have a good contact to them as well.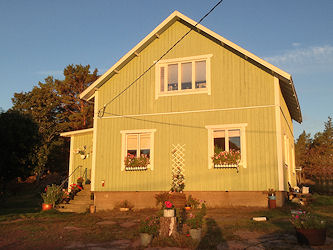 ---
We do NOT want our puppies to be raised on foodbrands that is built on maize (who needs that fast sugarrush also, just make stressy dogs), maizegluten, soya, chickenfeathers and other "useless" crap ingredienses that so many brands are made of today and which is mostly "filling" to make it cheaper to produce. We do feel that dogs should eat clean food with HIGH percent meat (meaning NOT the meatRESTS / Bi-products that is garbage that is over AFTER taken what is ok for humans to eat) Remember to look that meat % in food is written as DRY / meal consistens in %, cause fresh meat consist of ca.70-75% water and leaves very little actual meat after processed, which some brands try to trick the buyers with, advertising high meatlevels but count it in fresh consistens! Same is with sensilble proteinlevels! (no dogs that is not really HARD working needs proteinlevels up to 30% and over, it just overload the inner organs, and also often result in scin and ear issues, which also bad quality/cheap food and food mostly do)
We do also uses daily and recommends to ad daily Omega oils to the daily food. It is good for everything in the dog, from scin, coat, immunedefence, concentration and so on. The best product we have found is Nutrolin Scin & Coat.