Puppies
Our next litter we havent put a exact timestamp on YET...
but we made already made the plan to bring back a old line that I always liked so much, in a kind, happy and easygoing male with a lovely expression and nice movements together, the mom planned for this exciting combination is our lovely girl "Greta".

(and OF COURSE both parents is health checked and clear,
just good health all over as well as OF COURSE lovely temperaments)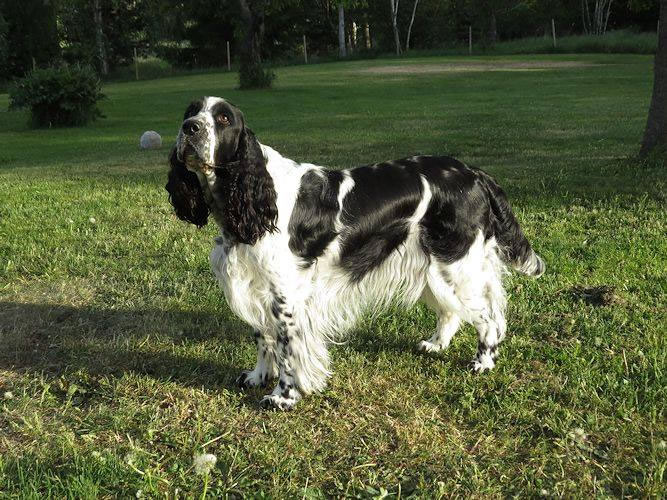 Greta 2years old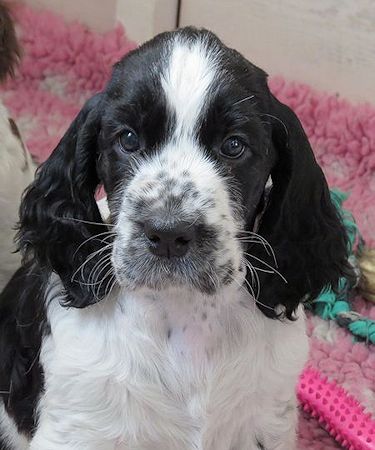 Greta as a puppy
---

To look at our previous litters please look at the Past litters page.

---
Our puppies are registred in the Finnish Kennel Club and comes with FKC papers and health check and a map with advices regarding all from feeding, caring and health care, and a lifelong support from us live of course.
They are micro chipped and dewormed several times and of course raised in our family with more or less 24/7 attention, and not in any kennel buildings.
---
We do feed our dogs and recommends Nutrima Holistic Dogfood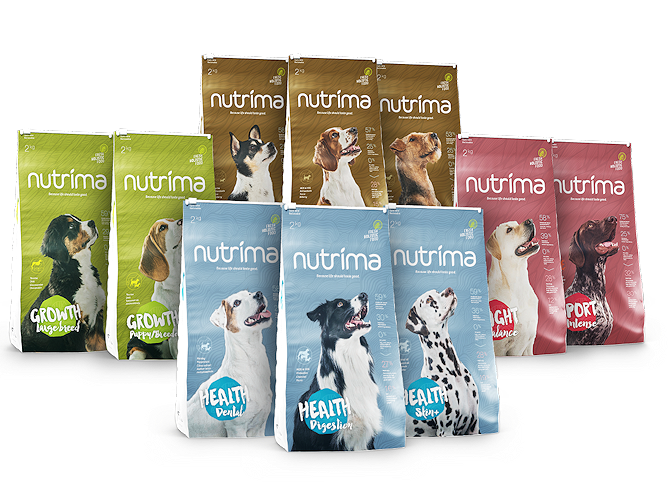 We do also give our dogs some Mush Vaisto Barf/fresh meatballs at least once a day, because we know that that is the best you can feed your dog, and also they really LOVE it.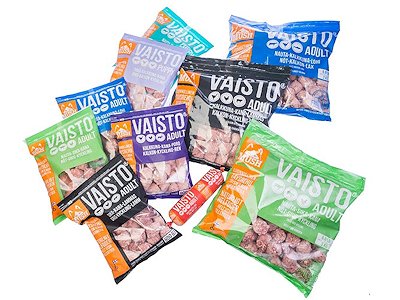 We do NOT want our puppies to be raised on foodbrands that is built on maize (who needs that fast sugarrush also, just make stressy dogs), maizegluten, soya, chickenfeathers and other "useless" crap ingredienses that so many brands are made of today and which is mostly "filling" to make it cheaper to produce. We do feel that dogs should eat clean food with HIGH percent meat (meaning NOT the meatRESTS / Bi-products that is garbage that is over AFTER taken what is ok for humans to eat) Remember to look that meat % in food is written as DRY / meal consistens in %, cause fresh meat consist of ca.70-75% water and leaves very little actual meat after processed, which some brands try to trick the buyers with, advertising high meatlevels but count it in fresh consistens! Same is with sensilble proteinlevels! (no dogs that is not really HARD working needs proteinlevels up to 30% and over, it just overload the inner organs, and also often result in scin and ear issues, which also bad quality/cheap food and food mostly do)
We do also uses daily and recommends to ad daily Omega oils to the daily food. It is good for everything in the dog, from scin, coat, immunedefence, concentration and so on. The best product we have found is Nutrolin Scin & Coat.