Bogaloo's Heavenly Anthem
Hilda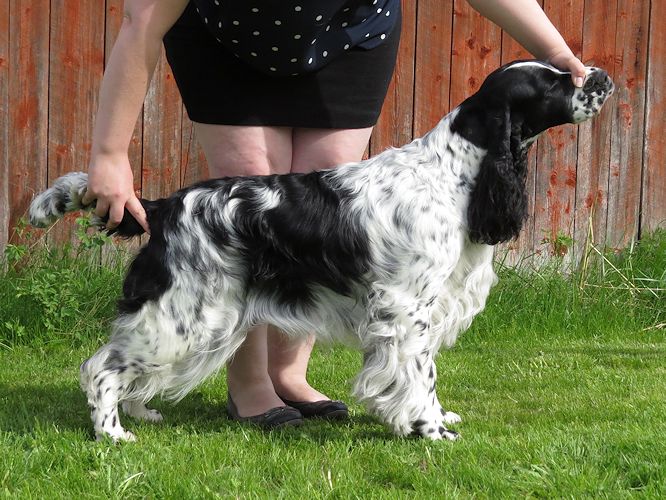 18 months
Born: 05.07.2016

Owner: Kennel Bogaloo's

Hips: A-A

Eyes: Clear
Gonioscopy: Clear

Fucosidosis: Clear

Pra Cord1: Clear

Meriths:


CC, BOB from juniorclass
2*Res-CC's
Res-CACIB.

This is the QUEEN of CLOWNS!
She reminds weirdly much on her grandmothers mother "Wilda", a once in a lifetime dog for me, also she was wild and crazy when young.
She has taken long time to mature mentally this girl (And is of course still maturing), but we can promise that she makes ALL our days exciting and fun, so no boring days when living together with her. She is same time so loving and her favourite place to be when jut home is in your fathom. She is the kindness herself if describe her mentally, a happy child even if is now already adult.
Her greatest joy in daily life is to care for the cats, not always what the cats wants but she not care, because she made it her life-mission.

She is the mother to our J-Litter.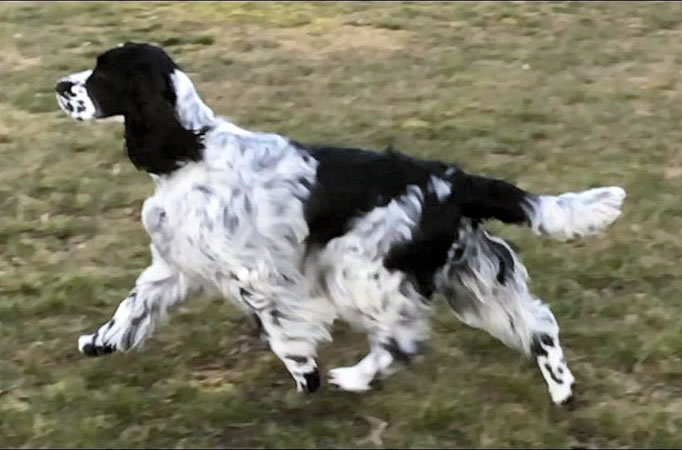 Hilda on the move in our garden, 3 1/2 years old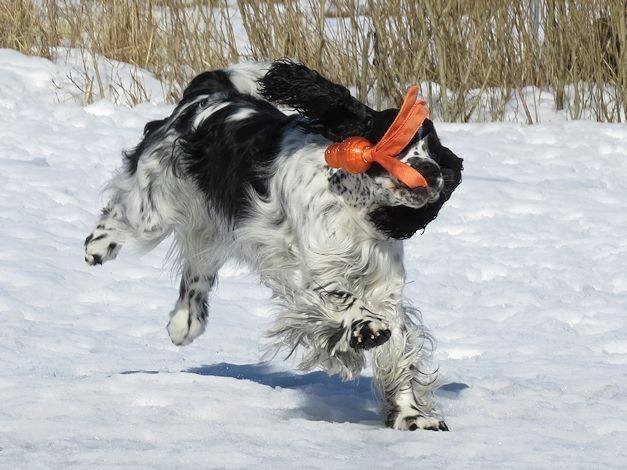 Hilda do know how to entertain herself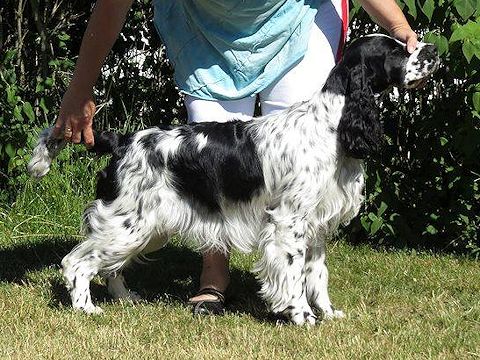 1 year old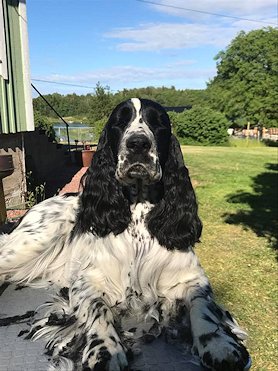 Hilda 1 year, getting ready for showtrip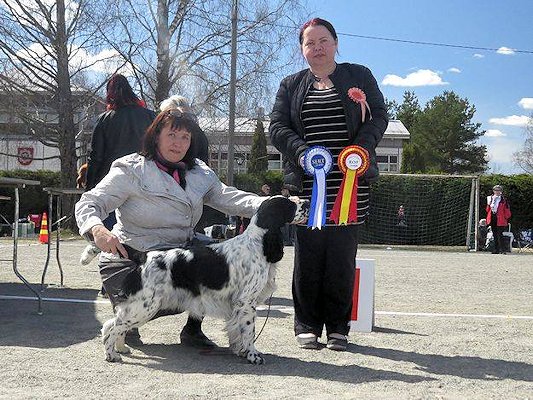 Hildas first show was in Turku, she was there getting her first CC and was BOB
C.I.E. FIiCh EstCh LtCh LtCh BaltCh ByCh RoCh RoGrCh LtJCh LvJCh EstJCh BaltJCh BYW-16
Nostradamus Hebanowa Sfora


PolJCh PolCh


Oceanic Destiny Darrem Canis

PolJCh


Betty Rubble Moloseum

Bogaloo's Flashdance

FinCh EstCh LvCh LtCh BaltCh EstJunCh LvJunCh LtJunCh BaltJunCh LtW-13 LvW-13 LvW-12 HeJunW-11 FinJunW-11 BaltJunW-11 LatvW-14 BaltW-14


Bimbik's Finch

Wildomar's Jewel From The Moon